ICI Welcomes RADM John Neagley (USN, Retired) to Board of Directors
February 21, 2023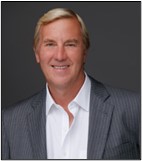 RADM John Neagley joined ICI's Services Corporation Board of Directors on January 1, 2023 as Chief Strategic Advisor. He will assist ICI with aligning and maturing corporate Key Service Lines with US Navy and commercial unmanned and autonomous business opportunities.
ADM Neagley has more than 35 years of experience in the areas of ship acquisition, systems integration, operations, and sustainment. While on active duty, he has served aboard USS WHIPPLE, USS CORAL SEA, USS JOHN PAUL JONES, and USS ANTIETAM and as Commanding Officer of USS FITZGERALD in the Arabian Gulf during Operations Iraqi Freedom and Enduring Freedom. His ashore career included several executive leadership positions. At NAVSEA, he served as Major Program Manager for the Littoral Combat Ship (LCS) and as SPAWAR's Deputy Commander for Fleet Readiness. In his final active-duty position, he served as the Program Executive Officer for PEO LCS and led the transition of the PEO to PEO Unmanned and Small Combatants (USC), to better align the PEO's responsibilities with the acquisition and sustainment of the Navy's emerging unmanned and autonomous products and family of small combatant ships.
ADM Neagley, a graduate of the University of New Hampshire, earned three master's degrees: in Environmental Management from Duke University; in National Security and Strategic Studies from the Naval War College; and in Finance from the Naval Postgraduate School.
"We welcome Admiral Neagley to our Board." ICI CEO and Chairman of the Board Mike McCarley said. "John's knowledge, experience and advice will be instrumental in aligning ICI's business offering with our customers' growing needs."
ICI Services is an Employee-Owned small business headquartered in Virginia Beach, Virginia, serving customers in 13 states. ICI offers four Key Service Lines in support of the US Navy and DHS including Acquisition, Systems Integration, Information Assurance, and In-Service Sustainment.