ICI Services Hires Pulitzer Nominee to Support Program Development
September 17, 2010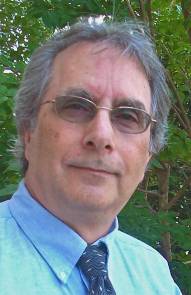 ICI Services Corporation has hired Tony Germanotta, a long-time journalist with The Virginian-Pilot, to support communications and proposal development efforts. Mr. Germanotta served in many capacities at the newspaper, including military team editor, Virginia Beach city assistant editor and as a reporter who was nominated for a Pulitzer Prize for a story that exposed conditions that led to the Battleship Iowa's fatal gun turret explosion in 1989. Mr. Germanotta will report to ICI Services' Executive Vice President Jay Harrison.
Mr. Germanotta comes to ICI Services with more than 33 years of journalism experience, recently completing a new version of the Insiders' Guide to Hampton Roads travel book for Globe Pequot Press. He also recently wrote, edited and published newsletters for The Elizabeth River Project highlighting its efforts to clean up the area's waterways.
Mr. Germanotta is not the first veteran journalist ICI Services has hired this year. In April, former Virginian-Pilot teen editor and multimedia producer Toni Guagenti joined the company. Ms. Guagenti worked 12 years for The Virginian-Pilot as a reporter, editor and liaison with The Pilot's television partner, WVEC-TV Channel 13. In addition to program development efforts, she is the editor of the company's newsletter, ICI Services News.
ICI Services provides engineering, test and evaluation, logistics, environmental, range and program support services to the United States Navy and Army, as well as the Department of Homeland Security. ICI Services is an 8(a) certified Small Disadvantaged and Service-Disabled Veteran-Owned Business founded in 1999. The company employs more than 350 people in 15 states.