ICI Services to support Warfare Systems Department at NSWC Dahlgren
July 07, 2010
ICI Services Corporation announced it will provide services to the Warfare Systems Department (W) of the Naval Surface Warfare Center Dahlgren Division (NSWCDD) as a subcontractor to Science Applications International Corporation (SAIC). The $18.5-million, five-year contract awarded to SAIC includes engineering and technical support for the Combat Control and Command and Control programs, including the Littoral Combat Ship System, the Next Generation Cruiser program (CG(X)), and the Ship Self Defense System (SSDS), among others.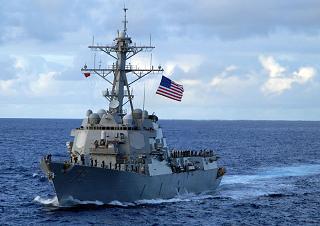 ICI Services currently provides Combat System engineering and technical services to PEO Integrated Warfare Systems, PEO Ships and other Navy organizations. At NSWCDD, ICI Services provides Systems Engineering and Training Analysis to the AEGIS Training and Readiness Command at the Center for Surface Combat Systems headquarters, Dahlgren, including support for infrastructure, personnel, training management and training technology.
NSWCDD hosts three tenant commands: Naval Space Command; AEGIS Training and Readiness Center; and the Joint Warfare Analysis Center. NSWCDD provides research, development, test and evaluation, engineering and fleet support for surface warfare systems, surface ship combat systems, strategic systems, ordnance, mines, amphibious warfare systems, mine countermeasures, and special warfare systems.
ICI Services provides engineering, test and evaluation, logistics, environmental, range and base operating services to the United States Navy and Army, as well as the Department of Homeland Security. ICI Services is an 8(a) certified Small Disadvantaged and Service-Disabled Veteran-Owned Business founded in 1999. The company employs more than 340 people in 15 states.