Sheila Paglierani to Lead NUWC Division Newport Contract
June 07, 2010
ICI Services Corporation has hired Sheila L. Paglierani to be the Project Leader for the Corporate Operations Support contract recently awarded to the company at the Naval Undersea Warfare Center, Division Newport (NUWC Division Newport), in Rhode Island. In addition to her continued role as a senior analyst, Ms. Paglierani will be the on-site lead for the contract, interfacing with NUWC Division Newport customers to provide timely and value-added products and services. Ms. Paglierani reports to Richard Miner, Division Manager for ICI Services' Northeast Operations.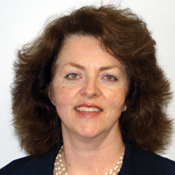 Ms. Paglierani joins ICI Services after nearly 16 years with Science Application International Corporation and Aquidneck Management Associates. She was a vital team member in the development of a highly successful External Awards program at NUWC Division Newport, and continues to provide valuable input to myriad winning award nominations for Division Newport employees. She also supports the Division Commander, Division Technical Director, and other senior NUWC Division Newport executives in the development of briefings, speeches and other important communications and has assisted the Public Affairs and Protocol offices in coordinating VIP visits, award ceremonies, and other special events. Ms. Paglierani holds a bachelor's degree in communications from Roger Williams College in Bristol, R.I. She also has additional specialized training in technical writing and editing.
ICI Services provides engineering, test and evaluation, logistics, environmental, range and program support services to the United States Navy and Army, as well as the Department of Homeland Security. ICI Services is an 8(a) certified Small Disadvantaged and Service-Disabled Veteran-Owned Business founded in 1999. The company employs more than 340 people in 15 states.