ICI Services to Provide Engineering Support to PEO Ships at NSWC, Carderock Division, Philadelphia
May 19, 2010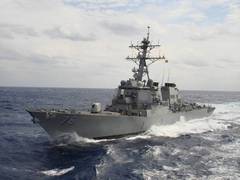 ICI Services Corporation announced today that it will support R&P Technologies in providing Naval Surface Warfare Center, Carderock Division-Ship Systems Engineering Station (NSWCCD-SSES), in Philadelphia, with engineering, technical and program management support for the Program Executive Office (PEO) Ships New Acquisition and In-Service Programs. The five-year contract (N00178-05-D-4525/EHP1) also calls for configuration management and test and evaluation support at the Philadelphia site.
NSWCCD-SSES provides the U.S. Navy with primary technical expertise and facilities for both naval machinery research and development and naval machinery life-cycle engineering. NSWCCD-SSES fulfills key functions including research, design, development, shipboard and land-based test and evaluation, acquisition support, in-service engineering, Fleet engineering, and integrated logistics support and concepts.
ICI Services provides engineering, test and evaluation, logistics, environmental, range and base operating services to the United States Navy and Army, as well as the Department of Homeland Security. ICI Services is an 8(a) certified Small Disadvantaged and Service-Disabled Veteran-Owned Business founded in 1999. The company employs more than 325 people in 14 states.