ICI Services to Manage Airport Screening Equipment for Transportation Security Administration
April 01, 2010
ICI Services Corporation announced today the awarding of a contract through the U.S. Department of Homeland Security to manage transportation security equipment for the Transportation Security Administration. ICI Services holds other Department of Homeland Security contracts, including ones with the U.S. Coast Guard and U.S. Customs and Border Protection.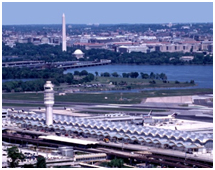 The five-year contract calls for ICI Services to provide asset and property management services for transportation security equipment. ICI Services will be responsible for maintaining inventory data systems for equipment located at 400-plus airports nationwide and on the U.S. Islands. Additionally, ICI Services will support equipment repositioning and maintain lifecycle accountability from initial receipt by TSA through disposal at the end of the equipment's useful life.
ICI Services provides engineering, logistics, environmental, range and base operating services to the United States Navy, Army, and Department of Homeland Security. ICI Services is an 8(a) certified Small Disadvantaged and Service-Disabled Veteran-Owned Business founded in 1999. The company employs more than 325 people in 14 states.