ICI Services to Support NSWC Crane Division Contract
March 24, 2010
ICI Services Corporation announced today that it will support Science Applications International Corporation (SAIC) in providing technical and engineering services to the Naval Surface Warfare Center (NSWC) Crane Division. Work will be performed in Crane, Indiana, in support of NSWC Crane's the Joint Special Operations Response Department (JSORD). SAIC was awarded the five-year, prime contract that could be worth more than $351 million if all options are exercised.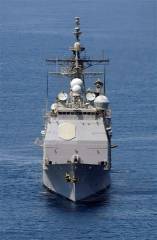 NSWC Crane's JSORD provides the U.S. Departments of Defense and Homeland Security with engineering, acquisition and sustainment services in the areas of sensors & communications, mobility & maneuverability, special munitions & weapons, and training.
ICI Services provides engineering, logistics, environmental, range and base operating services to the United States Navy, Army, and Department of Homeland Security. ICI Services is an 8(a) certified Small Disadvantaged and Service-Disabled Veteran-Owned Business founded in 1999. The company employs more than 325 people in 14 states.