ICI Services Moves Corporate Headquarters to Virginia Beach from Northern Virginia
March 26, 2010
ICI Services recently completed the transition of its corporate headquarters from Dumfries, Virginia, to Virginia Beach, Virginia, 500 Viking Drive, Suite 400, in the city's Lynnhaven Parkway business corridor. The Virginia Beach move, begun in June 2008, resulted in 27 new jobs with five more on tap for 2010.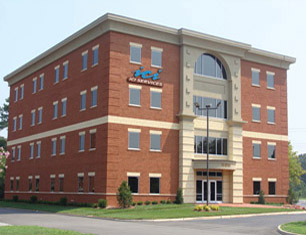 "We have a great corporate team, and they enjoy working and living in Virginia Beach," says Jay Harrison, ICI Services' Executive Vice President. "We look forward to continued growth nationwide and in the Hampton Roads area. As a result, we'll be adding more corporate support positions in our Virginia Beach office."
Operations under one roof in Virginia Beach include contract administration, finance, human resources, program development and security. In addition to the corporate headquarters consolidation, ICI Services experienced several new contract awards in 2009 in California, Indiana, Missouri, Rhode Island, Texas, Virginia and Washington, D.C.
ICI Services provides engineering, logistics, environmental, range and base operating services to the United States Navy, Army, and Department of Homeland Security. ICI Services is an 8(a) certified Small Disadvantaged and Service-Disabled Veteran-Owned Business founded in 1999. The company employs more than 325 people in 14 states.
Media contact:
Toni Guagenti
toni.guagenti@icisrvcs.com
(757) 340-6970 x117